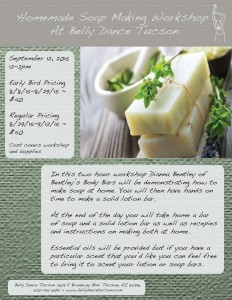 In this workshop Diana Bentley of Bentley's Body Bars will be demonstrating how to make soap at home. She will then demonstrate how to make a solid lotion bar. Participants will then make their own solid lotion bar.
At the end of the workshop you will take home a bar of soap and a solid lotion bar as well as recopies and instructions on how to make both at home.
Essential oils will be provided but if you have a particular scent that you would like to use to scent your bars feel free to bring it!