Troupe Bios:
Jessica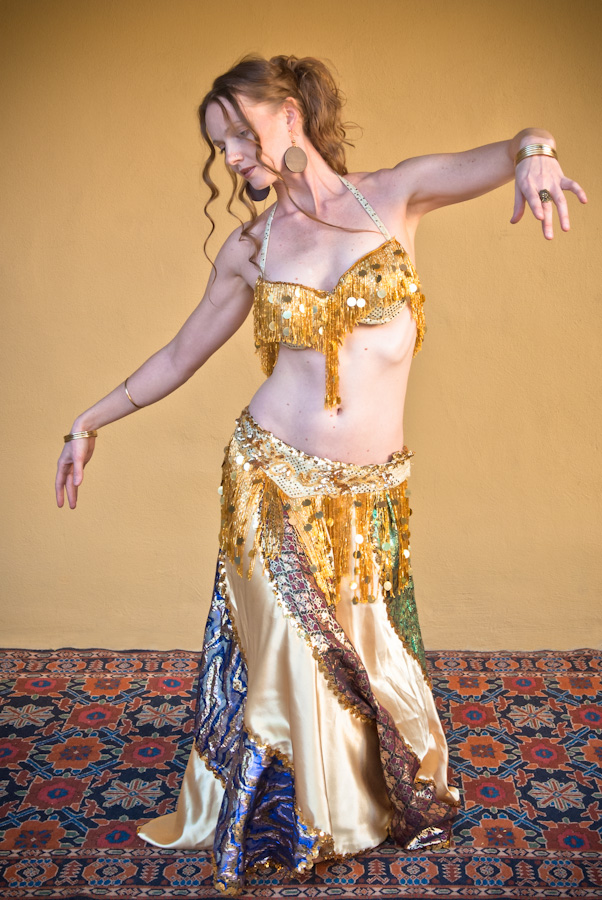 is the owner of The Belly Dance Tucson Studio and the creative director of the Belly Dance Tucson Performance Troupe. You can read about Jess's dance history by  visiting the Meet Your Instructor page.
Heidi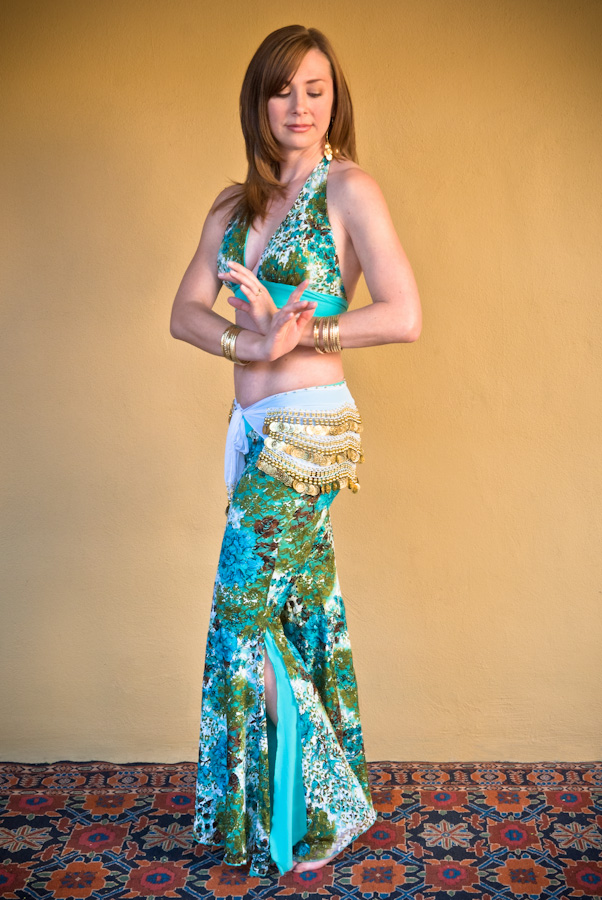 Heidi was always intrigued by the art of belly dance.  The exotic music along with the fluid grace and energy of the dancers was mesmerizing   She had always thought about taking a class, but not until October of 2008 did she put those thoughts into action.  She found Jessica Walker and after her first class, though it was challenging, she was hooked.  In early 2009 she was asked to join the performance troupe, Belly Dance Tucson.  Through Jessica's belly dance workshops, she has had the pleasure of studying from such artists as Ashley Lopez of Datura, Amy Sigil and Kari Vanderswag of Unmata, Karim Nagi, and Sadi Marquardt.  Her hope is that she is now mesmerizing crowds and inspiring people to turn their thoughts into actions.Quote:  Every accomplishment starts with the decision to try.  :)
Nini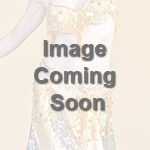 Nini was first attracted to belly dance for the sensuous and playful nature exhibited by so many contemporary performers. Dancing for her is a wonderful way to unwind while listening to great music and making new friends. She began taking classes under Jess Walker and found them to be a challenging and fun way to get moving. It is a thrill and an honor for her to be a part of the Belly Dance Tucson troupe and to be able to dance with such lovely people. Her favorite part of the troupe is how each lady brings her own unique personality to the dance. She has immensely enjoyed exploring her own dance and looks forward to continuing to perform across a wide variety of venues around Tucson!Quote: "Dance is the hidden language of the soul." – Martha Graham
Josie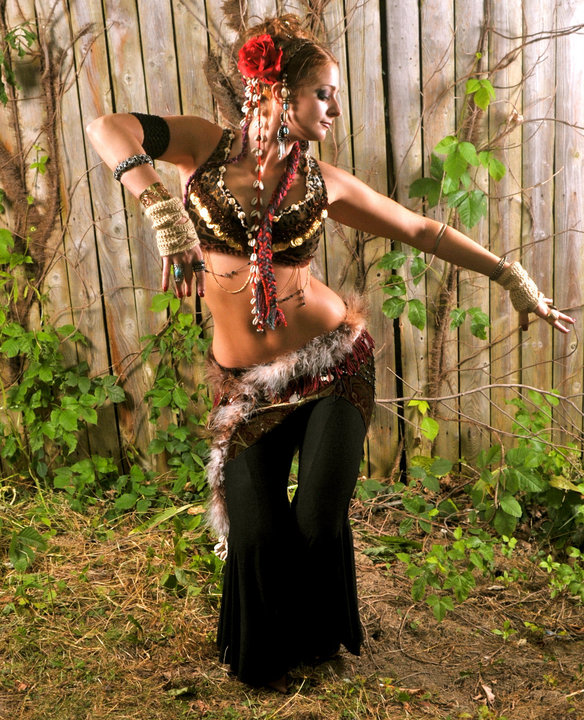 Josie - Movement and performance art has been an important part of my life for as long as I can remember. I never would have imagined myself as a belly dancer, but I realized after taking my first class with Jessica about 4 years ago that it was something I wanted to pursue. My previous dance and performance experiences along with a growing interest in yoga made my journey into belly dance a smooth transition. It has been a wonderful creative outlet and there are always new physical challenges and opportunities to learn, from myself as much as from others. I have a growing interest in Tribal Fusion and look up to Rachel Brice, Sera Solstice, Zoe Jakes, among many other dancers. I have realized that belly dance is an art that is never perfected and constantly evolving and growing. I have met a lot of wonderful people through this dance and imagine it will continue to be a big part of my physical and mental health in the years to come.
Belly Dance Tucson offers a Variety Act with Magicians The Brothers Macabre!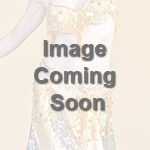 Want to add more spice and excitement to your event? You can do so by adding a mysterious and magical twist to your next party. Belly Dance Tucson will entice you with their mysterious moves while Nate Anderson and Kenny Stewart of The Brothers Macabre enchant you with magic tricks that will keep you baffled for weeks! Call 520-235-6712 for quotes and booking.
Nate Anderson has been performing his unique brand of magic and mentalism for over 20 years. Nate entertains audiences with close up magic, which is a more intimate one on one style, as well as stage magic and mentalism for groups large and small. Over the years, Nate has been hired to perform for countless restaurants, private parties, festivals and corporate events throughout Arizona. Nate is also half of The Brothers Macabre duo that performs turn of the century style mentalism and mind-reading shows. He is currently an active member and Vice President for the Society of American Magicians, Tucson Chapter.
Kenny Stewart moved to Tucson in 1999. He has worked in the Wine industry for 20 years. He is billed Arizona's only Certified Sommelier AND Working Magician. As well as, the President of Society of American Magicians Tucson Chapter. Kenny specializes in wine related magic and sleight of mind!
Belly Dance Tucson and Tesoro Flamenco offer music for your ears and dancing for your heart!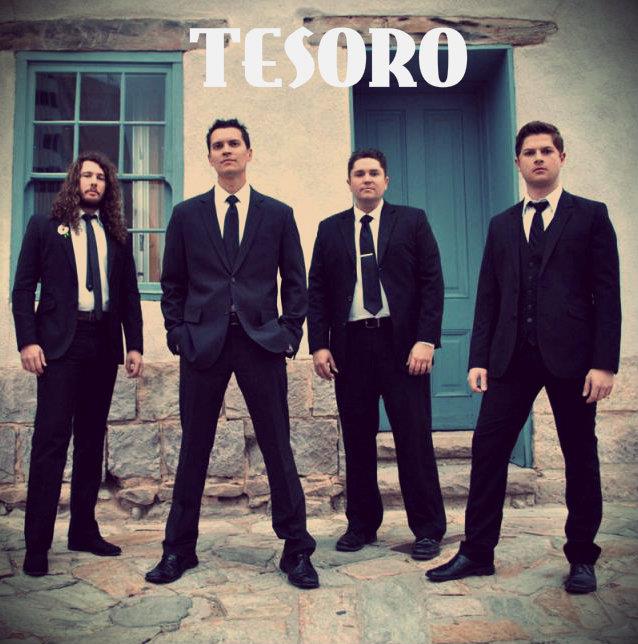 What could be better than Tucson's best Flamenco Fusion band live at your next event? Flamenco fusion and Belly Dance Tucson! Enjoy the beautiful sounds of Tesoro combined with the stunning entertainment of Belly Dance Tucson. These two groups together are sure to make any fantastic! Call 520-235-6712 for quotes and booking.
Tesoro has a unique sound that captivates even the most sophisticated Flamenco purists and enthusiasts. The group's sound is a mestizo of world genres layered on top of the aggressive yet sensual sounds of acoustic and electric guitar riffs rooted in flamenco. Tesoro takes flamenco fusion to a new level.
Listen to their music at www.tesorotucson.com